Improve your fitness with metabolic testing in san diego
Exercise more efficiently to achieve optimal results.
Understand your fitness with PNOĒ: the most accurate metabolic test
No matter your fitness level, understanding your metabolic health is essential to reaching your goals. At Leo's Fitness Lab, you have the opportunity to develop the most efficient workout routine for you and discover a proper diet that works for your body. This quick 10-minute test provides all the information your personal trainer needs to lead you on the path to success. 
Most importantly, your trainer will explain your metabolic test results to you to be sure you understand exactly what you're doing and why. Once your customized workout and nutrition plan has been created, reaching your fitness goals will be easier and more attainable than ever before. 
Unparalleled metabolic test achieves optimal health 
Before you even begin working out at our fitness laboratory, it's best to have an in-depth understanding of your baseline health. Where are you at on your fitness journey right now? PNOĒ helps us determine this information, and with the help of your personal trainer, you'll come up with a game plan to get where you want to be. 
PNOĒ is not your average body composition test. This medical-grade equipment allows you to test your endurance and energy expenditure in exercise and resting conditions. This data is vital to creating the best nutrition and exercise program for you. 
Reach your goals faster with metabolic testing in san diego
Develop a precise nutrition and workout plan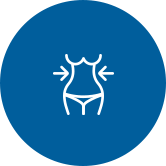 Discover exactly how your body functions to determine your health and fitness goals.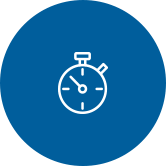 Save time with customized plans
Create a customized nutrition and exercise plan with the help of your personal trainer.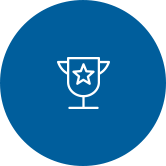 Measure your improvements with our revolutionary technology.
Our clients' satisfaction attests our success rate
Our metabolic test San Diego provides the information you need to succeed
At Leo's Fitness Lab, we use PNOĒ as our state-of-the-art cardio-metabolic analysis equipment. One quick test provides the insights into your body's physiology our personal trainers need in order to create the most efficient workout plan for you. This information includes your body's oxygen consumption, carbon dioxide production and ventilation, your energy expenditure during both rest and exercise, and much more. 
Once your trainer has your PNOĒ test results, all you have to do is commit to putting in the work. With our revolutionary technology, short high intensity interval training techniques, and knowledgeable personal trainers, your body will transform right before your eyes. Achieving, and maintaining, your fitness goals has never been so efficient! 
The most hands-on personal training in San Diego
At Leo's Fitness Lab, you get the ultimate combination of revolutionary exercise equipment, private personal training, nutritional guidance, and a community of support. So the next time you're hiking up Cowles Mountain with some buddies, you'll be the first to the top. 
Better yet, our training programs and equipment are suitable for individuals of all ages. Our science-backed technology enables you to take the best care of your health, regardless of your current fitness level.
The first step in your fitness journey
Your metabolic test is only the beginning. Based on your results, your personal trainer will create your strength training ARX San Diego workouts customized specifically to you and your needs. Then, you can use our high intensity VASPER San Diego workouts to catapult your fitness to a whole new level. Contact us to schedule your first session today!