INNOVATIVE GLUTE TRAINING IN SAN DIEGO
GET AMAZING RESULTS WITH THE GLUTEATOR!
Work your glutes to the maximum
Discover a new way of achieving your desired glute shape right here at Leo's Fitness Lab. We present you the Gluteator, a cutting-edge glute machine at the best workout facility in San Diego. This is an advanced multi-directional resistance system that targets the three glute muscles: gluteus maximus, gluteus medius, and gluteus minimus. Yet, it puts absolutely no pressure on your back or knees. Try it out!
Get the perks of advanced glute training in San Diego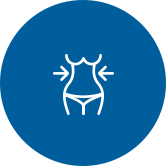 The Gluteator enables you to shape your glutes and achieve optimal results quickly & efficiently.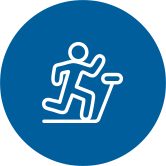 Real-life benefits for all ages
The Gluteator's glute strengthening exercises facilitate the rehabilitation process and enhance athletic performance across different sports.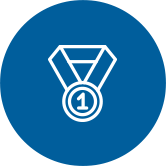 Rehabilitation & athletic performance
The Gluteator's glute strengthening exercises facilitate the rehabilitation process and enhance athletic performance across different sports.
What our clients are saying

Leo's Fitness Lab is one of a kind. It has really helped me to build my strength. Cardio and strength workouts like you have never seen before.

If you're looking for an intense workout in a very short period of time, this is the spot. The equipment here is the future of working out. Paired with one-on-one personal trainers, it's one of the best workouts I've ever had.
Let our glute exercise machine in San Diego work for you
Have you tried a range of different glute workouts, but none of them seem to work? This will change the moment you try the Gluteator at our fitness center. This type of equipment is highly effective because it enables you to engage in high-result glute isolation exercises that target solely the desired area, taking your glute workout to a higher level. Best of all? The Gluteator is suitable for individuals of all ages and fitness levels. Tone & strengthen your glutes without limitations!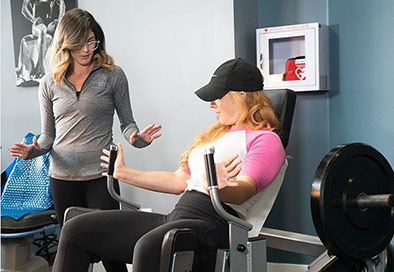 Frequently asked questions
If you're ready to take up glute weight training in San Diego that truly yields results, let us help you out. Start exploring everything the Gluteator can do for you by checking out our FAQ section. For any additional questions, we're just a phone call away!
How do I build the perfect glutes?
Are you a fitness model who needs to stay in shape? Or do you simply want to tone your gluteal muscles and reach your fitness goals? Then, you need to target this specific area by engaging in proven, challenging glute workouts. The best approach is to:
Focus on glute-specific exercises.
Increase the number of reps. 
Add more resistance to your workout. 
Mix exercises that target glutes & affect the glutes in addition to other muscles. 

For some individuals, achieving the perfect gluteal form seems impossible, no matter how hard they try. If you're someone who struggles to build your booty, don't give up. You just haven't tried the Gluteator yet! This type of gym glute toner exercise machine is one of the best options in San Diego for achieving the ideal gluteal shape you've always wanted. Stop by our fitness lab & start your transformation!
How to strengthen weak glutes?
It's important to mention that strengthening gluteal muscles won't only improve your physical appearance. This type of training also brings other benefits to both young athletes and senior enthusiasts. A glute workout makes a senior's everyday life easier, improves a sportsman's performance, and facilitates a patient's recovery. 
So, how can you strengthen your glutes and get these important perks? Keep your glutes active throughout the day by doing some moderate exercises. Remember: a little bit of effort every day can go a long way! Also, don't forget to mix and match exercises while also targeting the behind in particular. Finally, turn to our team and we'll enrich your glute workout with the Gluteator, an exercise machine for bigger, stronger glutes!
What does the glute exercise machine do?
So, how exactly does the Gluteator work? This innovative piece of equipment is a multi-directional system that provides two points of resistance. It actually works the three gluteal muscles by moving them across two planes of motion at the same time: extension and external rotation. No other glute machine provides such a level of resistance, which makes the Gluteator one of the most exciting and sought-after options on the market!
To top it all off, you can find it right here at our glute exercise machine gym in San Diego. Our team will provide you with practical advice on how to use this piece of equipment to achieve an excellent gluteal shape and get all the additional benefits it brings. 
Which exercise machine is best for glutes?
Whether you're an athlete, bodybuilder, workout enthusiast, or a senior, there are several equipment options for your gluteal training. Some of the most common solutions include: 
Leg press
Stair stepper 
Thigh abductor
Leg curl machine
Hip extension machine

However, none of these butt machines that you can find at gyms in San Diego outshines the Gluteator! How come? Well, none of these are actually glute-specific machines that targets just the behind. Only the Gluteator offers a glute isolation workout without putting pressure on your joints, back, or knees. Start working the glutes at our fitness facility and experience exceptional progress without the usual pain in the back or hamstrings.
How long should a glute workout last?
In general, a glute workout session can last from 30 to 60 minutes. However, this depends on your particular fitness goals and level, as well as the preferred method of training. But that's not the case with the Gluteator! Using this specialized equipment, you'll see outstanding results even with just a quick 20-minute workout once a week! 
Here at Leo's Fitness Lab, we'll optimize your workout on the Gluteator according to your needs. We're known for our personalized approach, so rest assured we'll provide you with a tailor-made glute building workout plan. Our training team is ready to help you maximize the benefits you get from this type of workout and advise you on any other aspect of your fitness and health. See for yourself that strengthening your glutes is easy at Leo's Fitness Lab!
How many times a week should I train my glutes?
So, you've decided that the Gluteator is the right fit for you and you're wondering how often you should work out to get your glutes strong and fit? Once again, this depends solely on you and your preferences and physical condition. 
In general, we advise seniors and individuals going through the rehabilitation process to take it slow. Visiting our senior-friendly workout facility in San Diego once or twice a week and working out on the Gluteator can be just enough to achieve the desired results, strengthen your glutes, and improve your overall health. 
On the other hand, experienced athletes, bodybuilders, and fitness models can take it up a notch and increase the frequency of their advanced glute training in San Diego. Of course, we're always here to advise and guide you whenever you need it, so don't hesitate to consult with our seasoned team.
How long does it take to tone glutes?
The type, frequency, and intensity of your workout, as well as your diet, will determine how long it will take you to see the results of your glute strengthening exercises. Typically, you'll notice a change within six to eight weeks. 
However, if you visit Leo's Fitness Lab and introduce the Gluteator to your workout plan, the changes may come sooner than expected. Since we take a holistic approach to fitness, we can advise you on nutrition in addition to carefully devising your glute workout.
Most importantly, we encourage our participants to follow their own pace and listen to their bodies, so we'll always make sure that your Gluteator sessions are both effective and comfortable. See for yourself!
What's so unique about glute training at your San Diego workout facility?
Here at Leo's Fitness Lab, we offer you all the perks – professional guidance and experience, workout plans unique to your needs, and the most advanced equipment available. Our team is ready to take your glute workout to a new level and help you finally achieve a breakthrough in your workout. We welcome individuals of different physical abilities because we consider each one's needs and previous fitness history. Let us show you a glute workout that can truly make a difference!
Life-changing glute training for women
Starting a highly effective glute training program in San Diego that relies on the Gluteator is one of the best steps you can make to tone your gluteal area and feel confident in your body. The Gluteator is adjustable to each individual, so both taller and shorter women, and individuals in general, will get the right support during their workout. 
Simply put, you don't have to be a fitness model to look like one. If you want to overcome a weight loss plateau through a workout in San Diego, we've got you covered. Just rely on our transformational Gluteator training in combination with our other expertise-based programs, and you'll have everything you need for a look you'll love!
Glute training for men is equally effective 
You're more than welcome to join our glute-focused workouts in San Diego and build muscle in no time. Glute strength is essential for other forms of workouts as it relieves pressure from your back and knees. Whether you're a bodybuilder or an athlete enthusiast, the Gluteator will help you bring your A-game to every session. We know how difficult shaping the glutes is, so we're here to help you out through guided training with our experienced instructors. 
Additionally, if you've experienced an injury during your regular routine, the Gluteator is just the right choice for getting back in shape because of its effect that's intensive on your glutes, but gentle to the rest of your body. Our team is always here for you, so feel free to visit us at our fitness center near Pioneer Park at any time. Let's work those glutes!