SENIOR FITNESS


IN SAN DIEGO:
Age gracefully with customized training
Expert personal trainers with a senior-friendly, tailored approach
No other senior fitness clubs in San Diego can match our expertise, a fact you can experience for yourself! Our second-to-none trainers are highly qualified to work with seniors and have a great deal of experience doing so. With Leo's Fitness Lab, you not only get experience and expertise, but also fully personalized training programs essential for your health and well-being.
Our personal trainers take into consideration your physical condition, prior injuries, workout pace, and other important factors to ensure you stay safe during each training session. In addition, working with a trainer who knows your individual needs will ensure you get the specialized attention you deserve.
Exercise at Leo's Fitness Lab & reap invaluable health benefits
If you're wondering "how can senior exercise programs near me help me age better?", you'll be happy to hear that regular exercise even in moderate amounts can completely change your life.
Not only will you be stronger, more flexible, and ready to run around with your grandchildren or take brisk walks along La Jolla Cove, but you'll also reduce your chances of suffering from a heart attack, cardiovascular disease, arthritis, memory loss, and more! From feeling more invigorated and energized to having healthy, younger-looking skin, regular workouts at Leo's Fitness Lab will have you looking and feeling younger in no time. "I'm looking for gyms for over 50 near me". Just stop by anytime and we'll gladly welcome you to our friendly fitness community!
Senior fitness workouts in San Diego guarantee success
Effective workouts in a controlled environment produce desired fitness results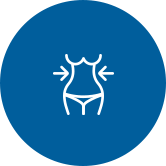 With our trainers, you'll follow your own pace and listen to your body's specific needs. We'll accommodate any health conditions or previous injuries.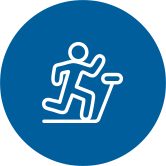 Controlled workout
environment
Our facilities offer advanced equipment and provide seniors with all the support and tools they need to enhance their fitness levels.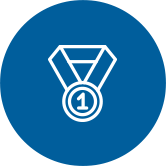 Qualified & experienced
trainers
Our professional personal trainers have excellent reputations, exhaustive education, and ample experience working with seniors.
The best workout facility for over 50 with effective senior programs
Here at Leo's Fitness Lab, we offer a variety of senior workout options to suit your personal fitness objectives. "How can I learn more about fitness for over 50 near me?" Our team is here to assist you, so you can focus on your specific needs. With our workouts, you'll safely and effectively learn to do the following:
This type of exercise is typically involved in strength training. For seniors, it can be incredibly beneficial for improving your lower body strength, building leg muscles, increasing mobility, and more. Not only will this improve your everyday life, it'll also enable you to engage in activities that may have once been too challenging.
As for this type of workout, it will help you increase your range of motion, ensure proper spinal positioning, strengthen the lumbar area, improve your posture, etc. It also helps seniors increase their upper body strength and flexibility.
"Do your workouts for over 50s near me include row exercises for seniors?" Yes, they do! Row exercises can deliver benefits such as enhanced range of motion, upper body and shoulder flexibility and strength, gentle stretching of target muscles, and many others.
Exercising using the chest press machine is another available option for seniors who work out at our fitness center. Bring your strength training to the next level in our controlled fitness environment with the assistance of your trusted personal trainer in San Diego.
Our senior programs also include sessions working with the overhead press equipment, enabling you to increase your overhead strength. Your shoulders, in particular, will benefit from this type of workout, as well as your overall vitality.
If you want to strengthen your bicep muscles, bicep curls are one of the best workouts to engage in. Aside from strengthening the muscle, you'll notice that this exercise will also make lifting items easier in your everyday life.
Tricep extensions are an important part of upper body training for seniors. Our experienced team will determine how many repetitions you need and the proper weight for your workout, making sure to keep your needs and goals in mind.
Seniors across San Diego choose us as their #1 fitness center
Frequently Asked Questions
For additional information on the benefits of our senior-friendly fitness programs, feel free to contact us at any time. You can also take a look at our FAQ section below.