ACHIEVE OPTIMAL RESULTS WITH INTERVAL TRAINING IN SAN DIEGO
Our fitness laboratory is equipped to transform your body and life!
High intensity interval training San Diego fitness experts trust
Our workout routine will help you achieve your fitness goals at a much faster rate, using the key principles of high intensity interval training (HIIT). This type of exercise is truly challenging, but we're here to help you throughout the entire process.
With a carefully designed interval training plan, you can burn calories quickly, shed extra weight, build muscle, and strengthen your entire immune system. And since you'll see results much quicker than with a traditional workout, you can achieve the body you've always wanted while still having time for other pleasurable activities.
High intensity workout in San Diego that tests your limits
Here at Leo's Fitness Lab, we believe that no exceptional results are achieved without putting in an extraordinary amount of effort. But, when you work out in our high-tech facility, you'll discover that you still feel energized even after a vigorous training session. This is made possible by designing custom fitness plans that suit your needs and capabilities using our ground-breaking workout equipment. With us, you get all the benefits of a powerful workout that fits easily into your busy schedule. Become the strongest, fittest and healthiest person you can be at Leo's Fitness Lab!
VASPER San Diego training programs just for you
The latest technology is here to transform the way you work out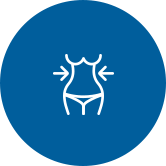 Our innovative equipment and science-based approach will help you achieve optimal fitness results.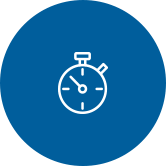 Reap maximum health benefits in half the time thanks to our high-tech fitness laboratory.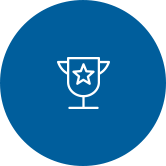 Make the most of personal training
Our experienced trainers are fully committed to you and your fitness needs, offering motivation and guidance.
Meet our fitness community of happy customers
Highly effective VASPER San Diego workout at your disposal
High intensity interval training at our fitness laboratory isn't like what you'd expect from other workout facilities. We combine HIIT with science-driven methods and cutting-edge technology in one convenient machine—VASPER. This first-rate fitness machine will maximize the benefits you get from your high intensity workout by increasing your energy levels, enhancing muscle growth and reducing the feeling of soreness and exhaustion. What's more, in combination with our other machines such as ARX, VASPER truly makes all the difference, bringing your workout to a whole new level.
Efficient interval training San Diego gym-goers will love
Who better to guide you on your way to self-transformation than our dedicated personal trainers? We take great pleasure in working with individuals with different fitness needs and assisting them in achieving their goals, no matter how big or small. What's more, your experienced personal trainer in San Diego will adjust your fitness program, taking into consideration your needs, aptitude, possible injuries, and overall physical condition. Let us help you unlock your full potential!
Discover high intensity interval training in San Diego and free up your schedule
We understand the difficulty of balancing personal and professional obligations in today's fast-paced society. Yet, it's important to never neglect your physical and mental well-being, and with our help, you don't have to. Our HIIT workout plans are designed to save you from spending hours at the gym and help you achieve your desired goals in much less time. You can complete a highly effective workout session at our innovative boutique gym in San Diego in no more than 20 minutes and still have time to enjoy an evening out in the Gaslamp Quarter with the people you love. Never again will you have to sacrifice self-care. Contact us and schedule your trial HIIT session today!