BodPod in San Diego: The Ultimate Body Composition Testing
Maximize your body's potential with fast & accurate body composition analysis.
Discover our science-backed approach to fitness
Clearly defined goals are the first step to success. If your fitness goals are to shed fat and build lean muscle, we are here to push you in the right direction. Here at Leo's Fitness Lab, the power of advanced science and cutting-edge technology joins forces to work to your advantage.
Our revolutionary fitness laboratory sets the bar high. As one of the only workout facilities to offer COSMED BodPod in San Diego, each of our clients has access to an accurate body composition analysis, which allows us to design the optimal training program for every individual. It's time for you to achieve the things that long seemed to be no more than a distant fantasy. We have what it takes and so do you!
Weight loss in San Diego has never been more achievable
Every person is unique, and so is their body. Body composition can tell us an individual's exact percentage of body fat, muscle mass, and bone density. State-of-the-art equipment such as BodPod and our expertise in the realm of fitness allow us to create effective workout regimens that are both safe and fast. It may be true that old habits die hard, but we are resolved to help you counteract the effect of all those years before you decided to make a change.
Take the opportunity to sculpt your ideal figure by consistently pushing your boundaries. Whether you need to tone up or lose excess fat, a personalized approach can have the lasting effect that you need. We'll help you crush your weight loss goals and target all the trouble zones that have long made you feel self-conscious. The time to act is now!
Feel the burn with muscle gain workout in San Diego
Realize your full potential with tailor-made programs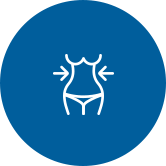 Our advanced technology helps you figure out exactly how much work must be done. Fortunately, our personalized training programs will put you on the fast track to fitness success.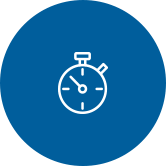 Do you prefer high-intensity training or taking it slow? We'll adapt our approach to your current level of fitness, keeping in mind your needs and goals so as to maximize your results as soon as possible.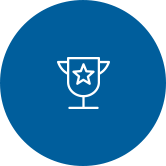 An effective workout must be safe, time-efficient and yield lasting results that you can see. It won't be long before you notice progress that you can be proud of.
See what these satisfied clients are saying
Muscle gain workout in San Diego: exercise your body & mind
Building lean muscle seems like an impossible feat until you experience the thrill that comes with seeing results. Our team has the recipe for the ideal muscle gain workout for San Diego beginner and veteran fitness aficionados. One-on-one training using the most efficient equipment combined with diet recommendations that cater to your own nutritional needs are the all-in-one solution you have been looking for.