ARX IN SAN DIEGO: YOUR ULTIMATE WORKOUT IS HERE
Make the most of your strength training.
Reach your fitness goals fast: Sign up for our strength training in San Diego
Whether you want to tone your muscles or lose some extra weight, strength training is an essential aspect of any effective fitness program. At Leo's Fitness Lab, you have the opportunity to develop an efficient workout routine, build lean muscle mass, decrease body fat, and feel confident in your own body.
Most importantly, you'll feel stronger, fitter and more energized thanks to our well-devised strength training programs. To top it all off, we boast first-rate, high-tech workout equipment that will help you achieve your goals through sessions that last no longer than 20 minutes.
Unrivaled ARX San Diego instructors ready to assist you
Working out with our professional strength trainers provides you with invaluable fitness benefits. Our experienced and qualified instructors offer vast knowledge of different types of exercise, so they're ready to assist you whenever necessary. With the help of a personal trainer, you can achieve exceptional results much faster, adopt positive workout habits and eliminate risks of injury.
What's more, you'll have a fitness plan personalized to your specific needs. See your body transform, overcome challenges you never thought you could, and even rehabilitate and recover after an injury. It only takes 20 minutes per session, so schedule your first workout today!
Strength training in San Diego beyond compare
Carefully designed personal training programs that will keep you motivated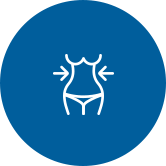 Attain your fitness goals in a technology-controlled setting and create the body you'll feel confident in.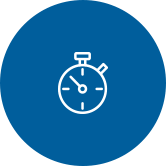 Our innovative workout sessions take only 20 minutes, so you can easily fit them into your busy schedule.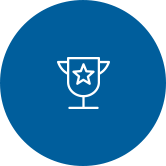 Rely on your personal trainer
Your personal training instructor will be by your side to motivate and guide you, ensuring every workout is highly efficient AND effective.
Our clients' satisfaction PROVES our success rate
Our ARX San Diego training gives you control over your workout
Our state-of-the-art equipment will enable you to closely monitor your strength training workout and have a direct insight into your progress. And what's more motivating than seeing your exact progress week by week? Our ARX workout gives you the motivation you need to continue your body transformation and give each session 110%.
So, how does ARX technology work? It maximizes your performance by increasing the negative load and providing the perfect resistance. In return, this produces the best effect on your target muscle group, but over a much shorter period of time, allowing you to reap maximum benefits from every session.
Get the most high-tech strength training in San Diego
At Leo's Fitness Lab, you get the winning combination – an exceptionally effective workout and enough free time for other priorities in your life. Never again will you have to neglect your self-care in favor of daily responsibilities. Now, you can finally have both energy and time to go strolling through Balboa Park with your friends.
Better yet, our training programs and equipment are suitable for individuals of all ages, including people with injuries or certain health conditions. Experience a workout unlike any other and take the best care of your health.
There's much more to our training programs
Strength training is part of our holistic approach to exercising. Combining ARX training with our intensive VASPER San Diego workouts will help you attain your fitness goals even faster. We offer you second-to-none personal training in San Diego so that you can always have someone to turn to for guidance and help. Start with a trial session today and kick off your fitness journey!