 Scientifically proven to deliver the fastest muscle & strength gains possible 1 Totally tone your body & look your best 3
SCIENTIFICALLY CONTROLLED EXERCISE
YOU'LL REACH MAXIMUM GAINS IN AS LITTLE AS
YOU WON'T BELIEVE IT UNTIL YOU TRY IT!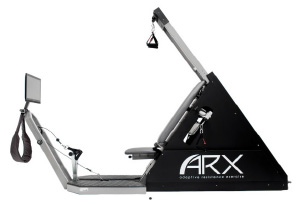 * Maximize your workout in the least amount of time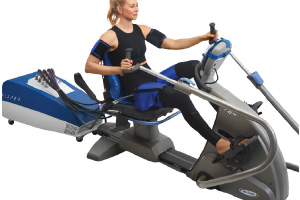 * Time-saving aerobic workout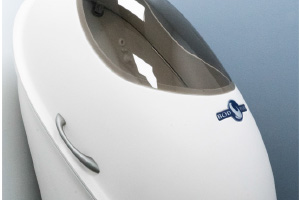 * Scientifically track your weight loss results
CALL OR E-MAIL FOR YOUR FIRST FREE SESSION
1. Hurley BF, Roth SM. Strength training in the elderly: effects on risk factors for age-related diseases. Sports Med. 2000 Oct;30(4):249-68. Review. PubMed PMID: 11048773. See also Devries, M. C., Breen, L., Von Allmen, M., MacDonald, M. J., Moore, D. R., Offord, E. A., … Phillips, S. M. (2015). Low-load resistance training during step-reduction attenuates declines in muscle mass and strength and enhances anabolic sensitivity in older men. Physiological Reports, 3(8), e12493.
2. D.L. Ballor, V.L. Katch, M.D. Becque, and C.R. Marks, "Resistance Weight Training During Caloric Restriction Enhances Lean Body Weight Maintenance," American Journal of Clinical Nutrition 47 (1998): 19-25
3. Burt J, Wilson R, Willardson JM. A comparison of once versus twice per week training on leg press strength in women. J Sports Med Phys Fitness. 2007 Mar;47(1)
4. Carpinelli R, Otto RM, Winett RA. A critical analysis of the ACSM position stand on resistance training: insufficient evidence to support recommended training protocols. J Exerc Physiol2004; 7: 1-60.; See also Smith D, Bruce-Low S. Strength training and the work of Arthur Jones. J Exerc Physiol 2004; 7: 52-68, and Newham, D. J., Jones, D. A., and Clarkson, P. M. Repeated high-force eccentric exercise: effects on muscle pain and damage. Journal of Applied Physiology 1987; 63(4): 1381-1386